| | |
| --- | --- |
| Origin | Rwanda |
| District | Nyamagabe District |
| Region | Kamageri Sector |
| Province | Southern Province |
| Elevation | 1,800 - 2,000m |
| Varietal | Red Bourbon |
| Processing Method | Washed |
| Owner | Buff coffee |
This 100% Red Bourbon lot was grown by smallholder producers who farm coffee in the high hills surrounding Nyarusiza washing station, in the Kamageri Sector of Nyamagabe District, in Rwanda's rugged Southern Province. Nyarusiza was established in 2003 and is the first of four washing stations owned and managed by the influential company, Buf Coffee.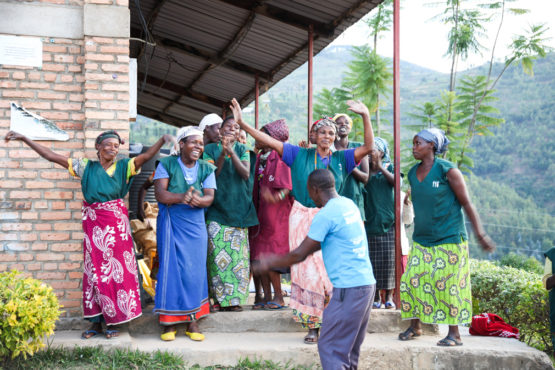 The washing station sits at 1,743m above sea level, overlooking a landscape of vibrant green hills and rich red earth.  The area surrounding the washing station has mineral-rich soil and a lush environment that is well suited to specialty coffee production. This station services about 700 local producers in total, who deliver fresh cherry daily during the harvest period. Coffees at Nyarusiza are processed with meticulous care and attention, resulting in exceptional clarity and cleanliness in the cup.
The ripe cherries are picked by hand and then delivered to the washing station.