| | |
| --- | --- |
| Origin | Ethiopia |
| Region | Guji, Sidamo |
| Altitude | 1,800-1,950m above sea level |
| Varietal | Bourbon, Typica, Heirloom varieties |
| Processing Method | Fully Washed |
| Farmer | 850 small producers |
| Owner | Faysel A. Yonis |
| Washing Station | Jigesa |
Jigesa (pronounced "Jee-gee-sa") is a privately-owned washing station that is located in the Shakisso 'woreda' (administrative district) in the Guji zone in Ethiopia's renowned coffee region, Sidamo, in the south-east of the country. It is named after the 'kebele' (local village) of Jigesa. The washing station is one of ten owned and managed by Testi Coffee, a family-owned company founded by Mr Faysel A. Yonis. Jigesa is one of their newer washing stations, purchased in 2014, and produces exceptional washed and natural processed lots.

This coffee lot was produced as part of Testi's quality improvement initiative, Premium Cherry Selection (PCS). Launched in 2018, the Premium Cherry Selection program ensures that best practices are used for growing, harvesting and processing the coffee cherry. Through the program, Testi pays a premium to farmers who pick and deliver only the ripest cherries from their farms. Coffees produced as part of the program represent the highest quality and cleanest cup profile available from the washing station and wider region.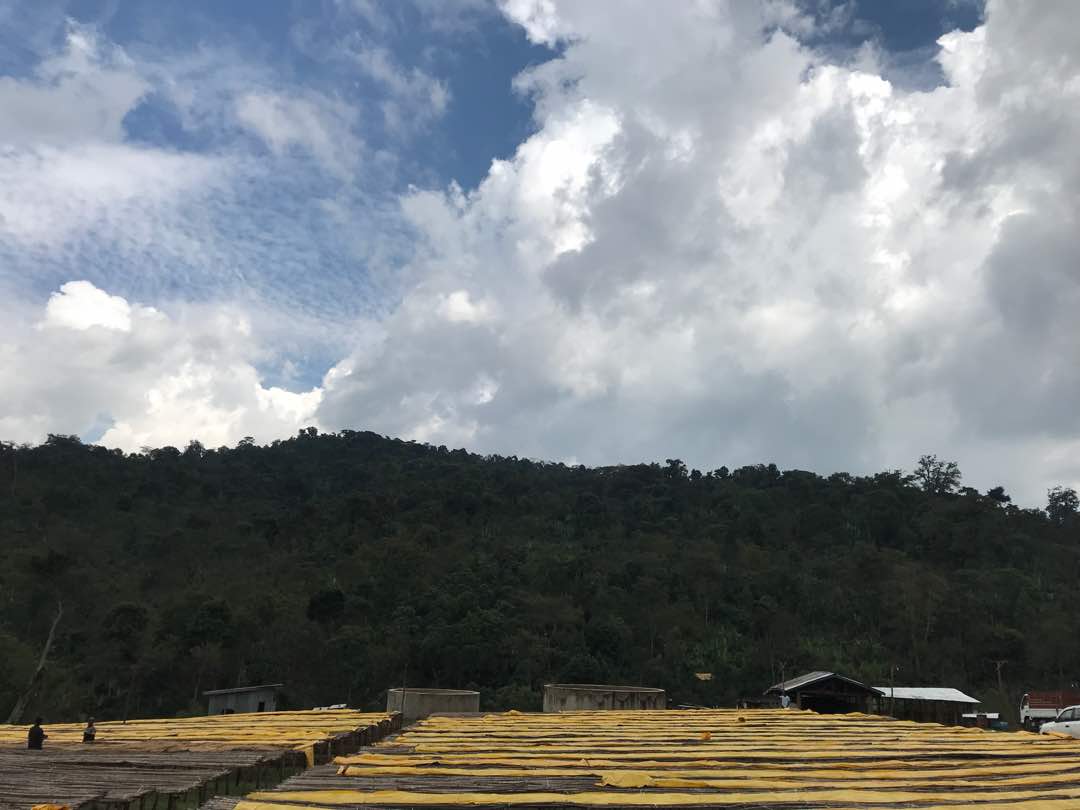 This coffee has been processed using the washed method, using clean water from the Mormora river. It is classified as Grade 1, the highest quality classification for Ethiopian coffees, indicating a great deal of effort has been put into the selection and grading during processing.

This coffee is a mix of varieties that we refer to as "heirloom varieties". This is a term that is all-encompassing and used by many actors in the coffee industry to generally categorize Ethiopian coffee varieties that are from native forest origins. 
There are also native or "landrace" varieties in the region that were originally selected from the forest and have been propagated in the Sidamo region for decades. There are five popular ones that all have been named after indigenous trees in the area—they are Bedessa, Kudhumi, Mique, Sawe and Walichu. There is little documentation on the history of these varieties, and it is hard to know if they represent single varieties or a wider group of varieties, however, it is widely accepted that they play a major role in the quality of the coffee from this region, with a distinctive floral and citric cup profile.